About me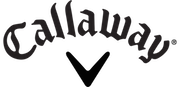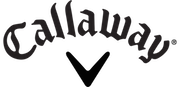 Jumeirah Golf Estates - Earth Course
15 Nov 2017
Last event of the year for me. Let's make it a fun one!
Shanghai Sheshan International Golf Club
26 Oct 2017
Getting ready for the HSBC Championship!
Nine Bridges
18 Oct 2017
Can't wait for the Cj Cup here in Korea. What a cool course and country 🇰🇷
Dom Pedro Victoria Golf Course
20 Sep 2017
Sun and shorts are out, life is good
Royal Antwerp Golf Club
19 Sep 2017
Great day in good old rainy Belgium with Delen Private Bank 🇧🇪⛳️
Albatross Golf Resort
30 Aug 2017
Good memories here in Prague. Let's have a good week💪🏼⛳️
Quail Hollow Country Club
8 Aug 2017
Illinois represented at the PGA Championship🔶🔷
Firestone Country Club
2 Aug 2017
Good match this morning with Adam. Course is looking tight.
Royal Birkdale Golf Club
23 Jul 2017
Love playing Birkdale. What a course 👌🏻
Odyssey - Toulon Design
Putter
Callaway - GBB Epic Sub Zero
Driver
Callaway - XR 16
Fairway Wood
Callaway - Apex Muscleback
Irons
Callaway - Chrome Soft
Ball