About me
Nike athlete / Globe Trotter / From Luxembourg / Go Bears!!!
Golfanlage Green Eagle e.V.
28 Jul 2017
Not the start that I wanted but I hit a lot of good shots yesterday and played well overall. Let's turn it...
Portstewart Golf Club
6 Jul 2017
Really proud of the way I fought back today after a rough start! It's always nice to birdie 4 of the last 6...
Golf National
27 Jun 2017
One of my favourite tournaments of the year - French Open week!??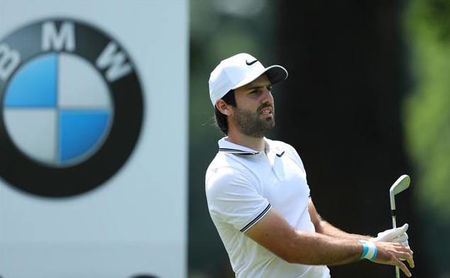 Golf Club München Eichenried
23 Jun 2017
I played really well. Gave myself a lot of opportunities. Pretty tough out there with the wind. It was very...
Erin Hills Golf Course
15 Jun 2017
Preparation is done now and I'm ready to go here at the U.S. Open. Big thank you to my family for coming out...
Erin Hills Golf Course
13 Jun 2017
It's getting real...??
Diamond Country Club
11 Jun 2017
Good to be back on the Weekend at the European Tour, let's have a low one to finish the week!
Walton Heath Golf Club - Old Course
29 May 2017
US Open here we come!! ????
Verdura Golf and Spa Resort - East...
19 May 2017
Some costly mistakes yesterday but haven't felt this good on the greens in a long time. Looking forward to...
Golf National
I know Golf National very well from my amateur career. This year the course plays less stressful than usual because the fairways are softer and the rough is not as high and thick. Nevertheless, it...
Erin Hills Golf Course
Fantastic track, course is immaculate and a real test.
Verdura Golf and Spa Resort - East Course
A beautiful golf course with 6 holes very close the sea. The most scenic course of the season so far. A must in Sicily!
TaylorMade - M2 (2017)
Driver
TaylorMade - M2 (2017)
Fairway Wood
Cleveland - RTX-3 Tour Raw
Wedge