EuropeanTour Professional, who loves food and travel!!
Golf Club Crans-Sur-Sierre
10 Sep 2017
I swear, I'm not cold.
Golf Club Crans-Sur-Sierre
5 Sep 2017
Picture just doesn't do the job..
Albatross Golf Resort
1 Sep 2017
It was a rainy day today💦💦💦 Fought hard to shoot even, -1 for the event.
Himmerland Golf and Spa Resort
21 Aug 2017
Back to the beautiful Made in Denmark at Himmerland!
Golf Resort Bad Griesbach -...
16 Aug 2017
Gloomy Wednesday here in Germany! 8am against Lucas Bjerregaard tomorrow at the Paul Laurie Match Play!!...
Dundonald Links
11 Jul 2017
Another awesome links!
Portstewart Golf Club
10 Jul 2017
Thank you everyone for the support and warm messages thru the week. My game wasn't really there yesterday...
Portstewart Golf Club
8 Jul 2017
Lets go!! ...-17
Portstewart Golf Club
6 Jul 2017
That smirk... -8!
Golf Club Crans-Sur-Sierre
Crans is a very beautiful place located quite high in altitude. This means that the ball flies much further than usually, which makes it pretty challenging to get your distance control right. The...
The Dutch
Played the KLM Open at the Dutch, it is a nice lay out with solid tournament settings. Lots of characteristics and very good condition. Couple funky greens but overall excellent course.
Milano Golf Club
The course itself is in Monza park which is super cool with cars whizzing by the course. This great layout is overshadowed by poor condition of the course. Course can not withstand water and needs a...
Golf National
Newly renovated for upcoming Ryder Cup. The course is in much better shape for the players and spectators. 15th -18th are the best finishing holes on the European Tour! Stayed at Pullman Versaille...
Oakmont Country Club
One of the best all around private club in LA!!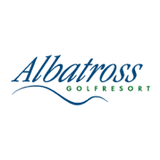 Albatross Golf Resort
Solid track. Strong off the tee and pure greens!!