EuropeanTour Professional, who loves food and travel!!
Hong Kong Golf Club - Fanling
21 Nov 2017
Practice to stay awake!
Hong Kong Golf Club - Fanling
20 Nov 2017
Opening hole at the UBS Hong Kong Open! 🏌️
El Dorado Park Golf Club
31 Oct 2017
Learning to turn and get wide!
El Dorado Park Golf Club
27 Oct 2017
Let's get wide!!!
Real Club Valderrama
17 Oct 2017
What a place! Last event of 2017 season!! Lets kick some ass!!
St Andrews - The Old Course
6 Oct 2017
GOT MY ASS WOOPED AGAIN!!! Feel bad for my partner who carried me for -5 for the team.. 😂😂🙈🙈
Carnoustie Golf Links
4 Oct 2017
Fun day with Yi Keun Chang & Lee Soomin🇰🇷🇰🇷
St Andrews - The Old Course
3 Oct 2017
Welcome to St Andrews Scotland & thank you golf poser and galvin green for a fun day!!
Close House
26 Sep 2017
We got some hills this week but what a beautiful place!
Golf Club Crans-Sur-Sierre
Crans is a very beautiful place located quite high in altitude. This means that the ball flies much further than usually, which makes it pretty challenging to get your distance control right. The...
The Dutch
Played the KLM Open at the Dutch, it is a nice lay out with solid tournament settings. Lots of characteristics and very good condition. Couple funky greens but overall excellent course.
Milano Golf Club
The course itself is in Monza park which is super cool with cars whizzing by the course. This great layout is overshadowed by poor condition of the course. Course can not withstand water and needs a...
Golf National
Newly renovated for upcoming Ryder Cup. The course is in much better shape for the players and spectators. 15th -18th are the best finishing holes on the European Tour! Stayed at Pullman Versaille...
Oakmont Country Club
One of the best all around private club in LA!!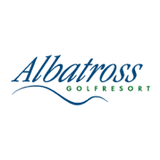 Albatross Golf Resort
Solid track. Strong off the tee and pure greens!!